If you're planning on ordering custom t-shirts for an upcoming promotional campaign, you've probably been considering how you can create a design that is both eye-catching and effective for your marketing purposes. Maybe you've even wondered if you can come up with a promotional tee that's so successful it reaches iconic status. Here is a list of the 25 most iconic promotional t-shirts, to help you stay inspired on your way to greatness.
1. I(heart) NY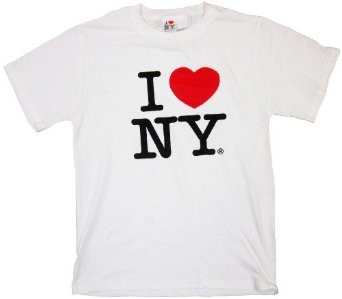 Once a simple t-shirt designed to increase tourism to New York City, the I (heart) NY tee is the most frequently purchased and commonly recognizable promotional tee today. It's also been quite successful as a part of the tourism marketing campaign, considering the city now accommodates more than 56 million international and domestic travelers each year.
2. Rolling Stones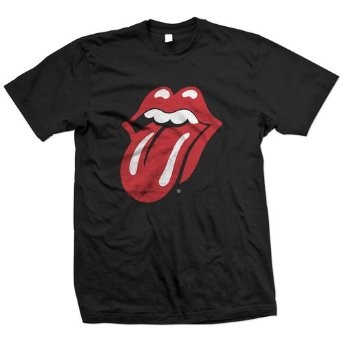 Inspired by both front man Mick Jagger's noticeably full lips and the band's tendencies towards unruliness, the Rolling Stones' lips t-shirt is the most easily recognized promotional band t-shirts of all time.
3. Harley Davidson
Harley Davidson itself is one of the most iconic brands in the United States. It's only natural that if you placed it on a tee, it too would become iconic. With promotional apparel accounting for approximately $50 million in sales for Harley Davidson, we'd have to agree that it was a smart decision to do so.
4. Mickey Mouse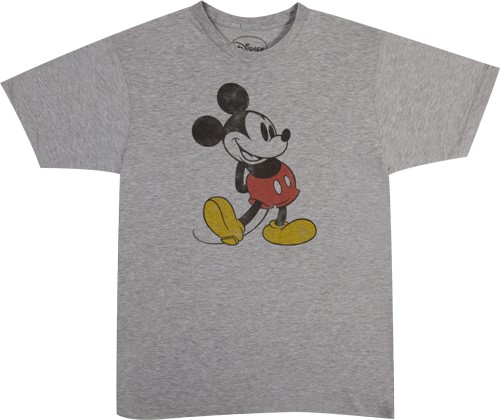 Mickey Mouse has been the central focus of promotional merchandising for the Walt Disney Corporation since the 1930s. Virtually every single Disney character can be found on promotional merchandise but none is as globally recognized as Mickey.
5. Hard Rock Café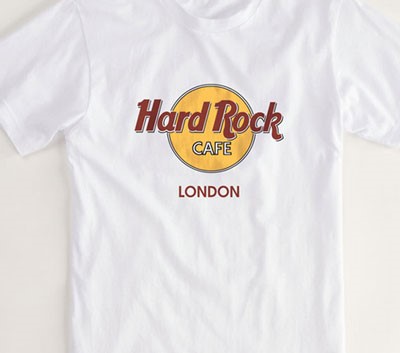 At any one of the nearly 200 Hard Rock locations throughout the world, you can locate and purchase one of these iconic tees. Complete with the name of the city from where it came, this tee serves as not only a stylish souvenir for the café itself, but for the city in which it's located.
6. D.A.R.E.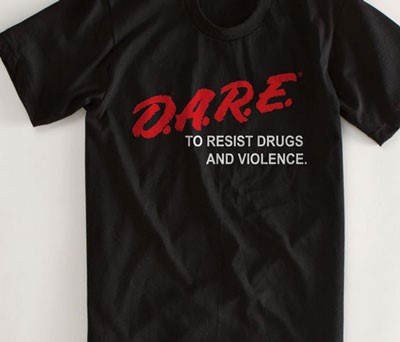 The Drug Abuse Resistance Education program is the proud owner of one of the most familiar educational t-shirt campaigns in American history – so much so that several lines of spoof tees have been created as well. Nonetheless, in the fight to teach kids about resisting drugs and violence, D.A.R.E. spends nearly $1 million on promotional products each year.
7. CBGB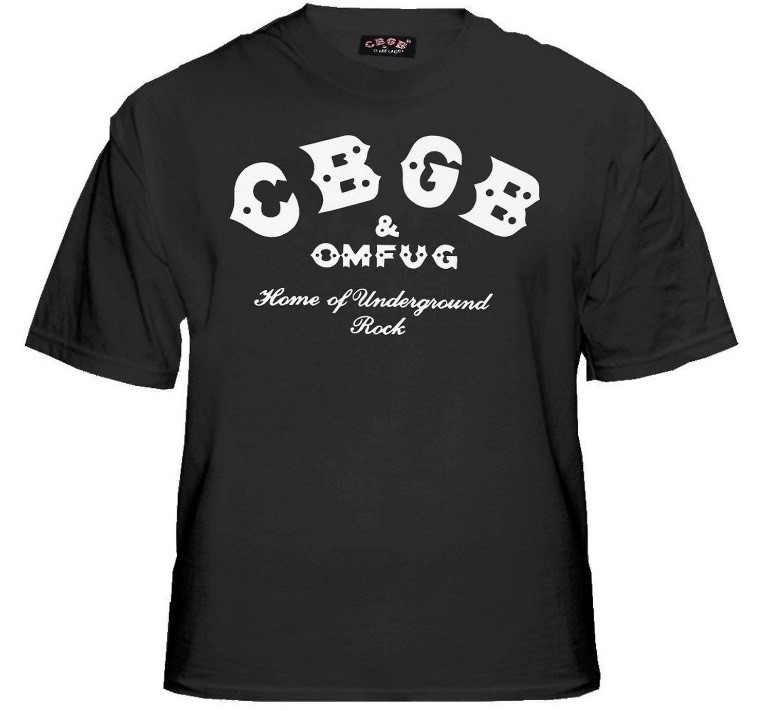 The famous New York music club which closed in 2006 was the home of the punk rock movement in NYC throughout the late 70s and 80s. The entire acronym stands for Country Bluegrass Blues and Other Music For Uplifting Gormandizers. In this case, a "gormandizer" is a voracious eater of music, rather than food. Though CBGB has been closed down for almost a decade, this promotional tee can still be seen on people all over the world.
8. Bart Simpson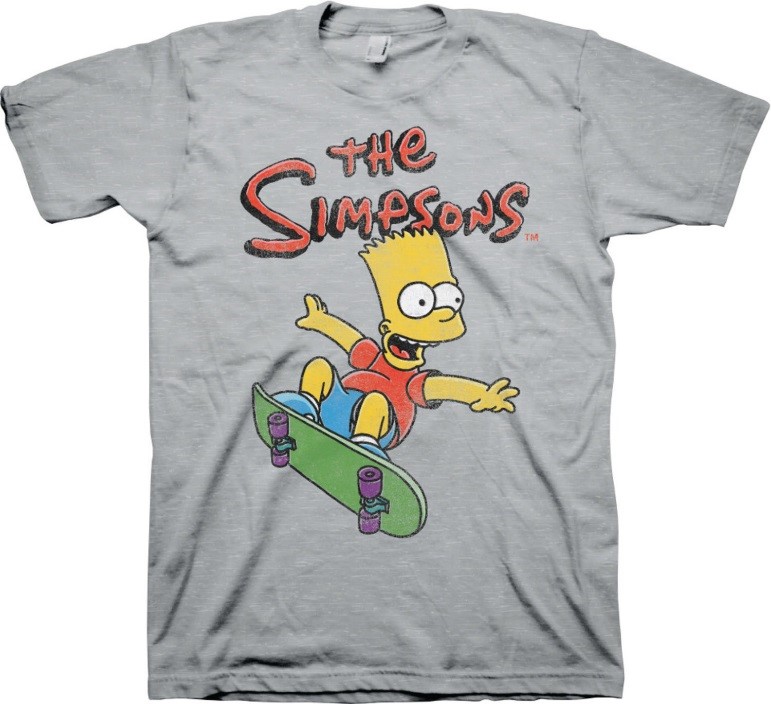 In the early 1990s, which marked the beginning of Simpsons' merchandise sales, it was not uncommon for more than 1 million Bart Simpson t-shirts to sell in one day. This period was known as "Bart-mania" and almost every fan of the show was clambering to get their hands on a promotional tee with the Bart-man himself on the front.
9. Coca Cola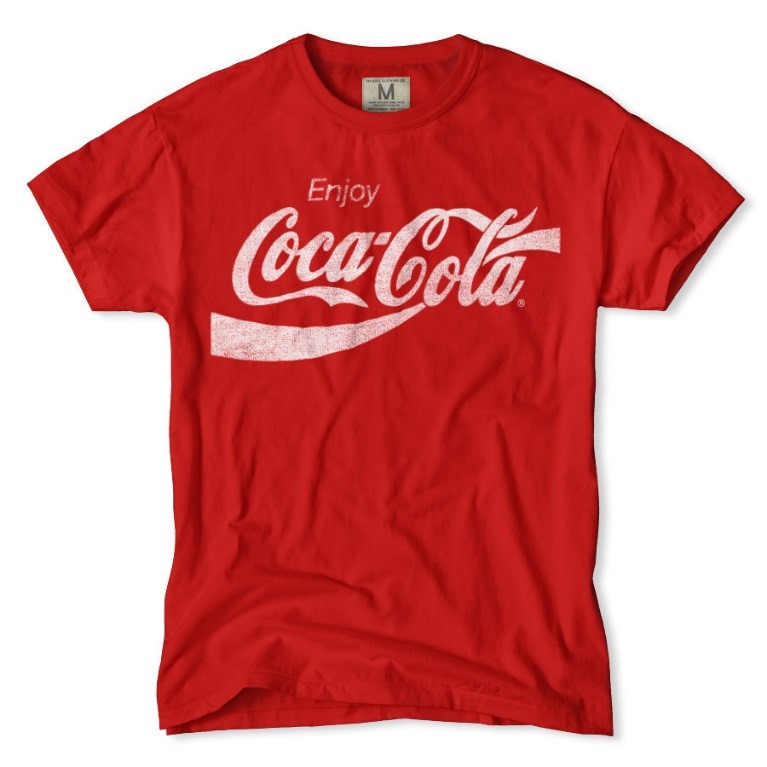 The fight between Coca-Cola and Pepsi as the number one soft drink in the U.S. might still be raging on, but as far as promotional tees go, Coca-Cola is the undisputed winner. With one of the most widely dispersed promotional merchandising campaigns in the world, Coca-Cola has the distinction of being the first American name brand to turn its customers into walking billboards with promotional t-shirts.
10. Budweiser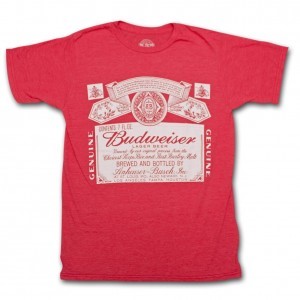 Right at the heels of Coca-Cola is another beverage company who effectively turned consumers into walking billboards, only more successfully with those who are over 21. Anheuser-Busch Companies, Inc. produces Michelob, Beck's, Busch, Goose Island, Land Shark and several other beers, but no brand is as successful on a promotional tee as the Budweiser brand.
11. Hooters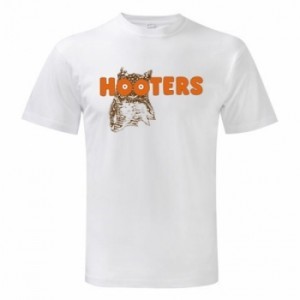 You might not see a Hooters t-shirt every single day, and we're not sure we would recommend them as a part of your casual Friday attire, but Hooters itself owes much of its success as a franchise to its promotional t-shirt campaign. Suggestive humor is and will always be appreciated by the masses, especially those who love a good promotional t-shirt.
12. I Want My MTV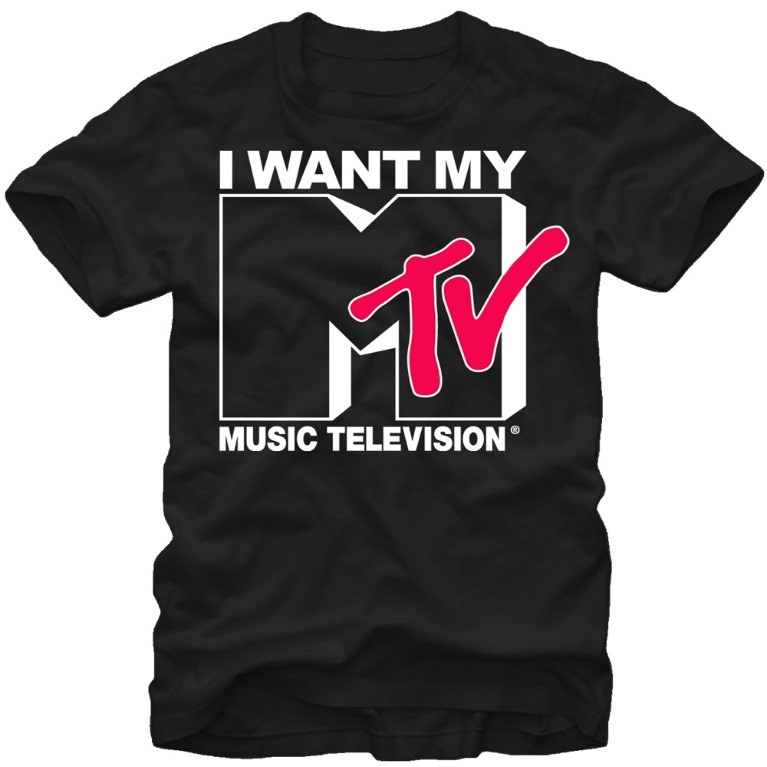 MTV wasn't always so readily available on cable television. In fact, this particular promotional t-shirt campaign was created to encourage fans of the new station to call their cable providers and request that it be added as a part of their local channel selection. That is one powerful T-shirt.
13. Nike - Just Do It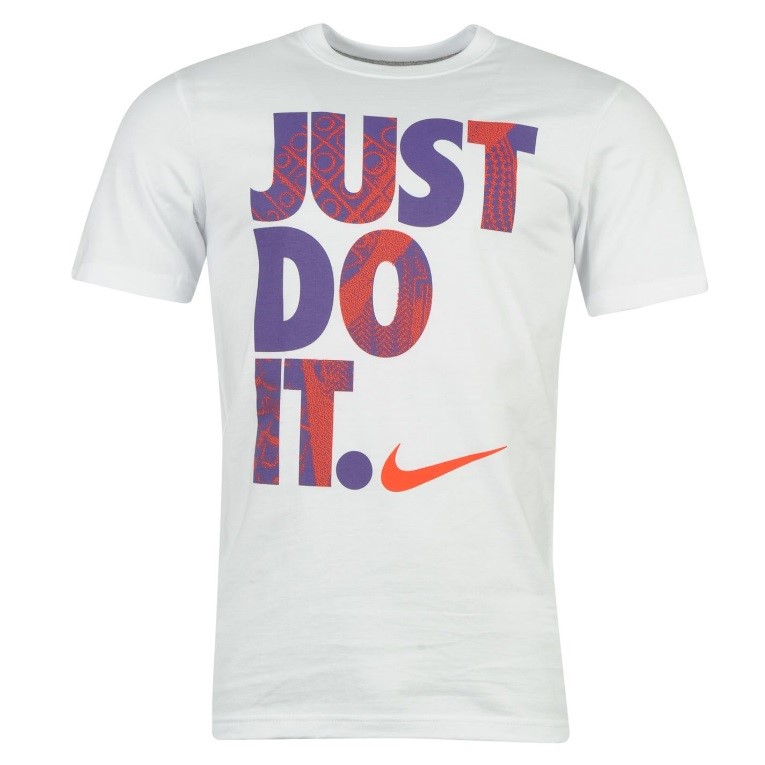 They might not be quite as valuable or pricey as their sneakers, but Nike's promotional tees and apparel helped skyrocket the brand into fame as it was donned by some of the most notable athletes in professional sports. The Just Do It tagline is one that continues to motivate individuals to finish that last mile, make room for that morning workout, or even buy those Nike sneakers.
14. … And All I Got Was This Lousy T-Shirt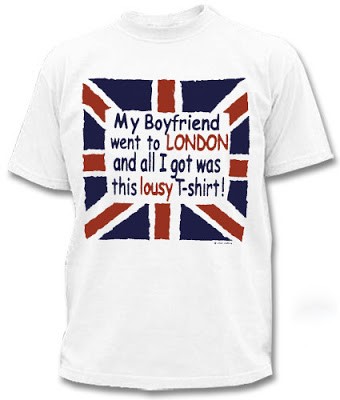 No matter where you or someone you know might travel, there is always a chance that all you're going to get is this lousy t-shirt. That's because the success of this particular t-shirt design has driven nearly every city and major travel destination to incorporate it into their line of tourism promotional products.
15. Have a Nice Day Smiley Tee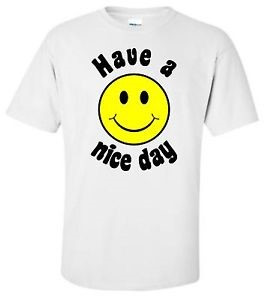 The iconic smiley face design first made its way to popularity on buttons, but as a t-shirt it has cemented itself as one of the most iconic designs in history. What does it promote? Smiles, of course!
16. Che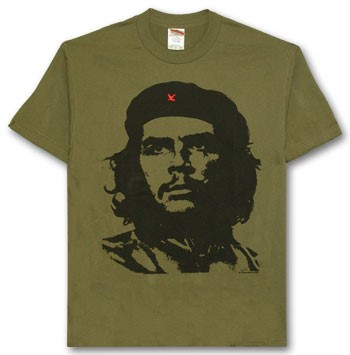 One of the most popular figures to come out of the turbulent 60's was the Marxist revolutionary, Che Guevara. Often associated with idealists and underdogs who are driven by their beliefs, their passion for change and their fight against the "establishment", this t-shirt is still popular today, though the plights of America's youth have changed drastically.
17. Frankie Says Relax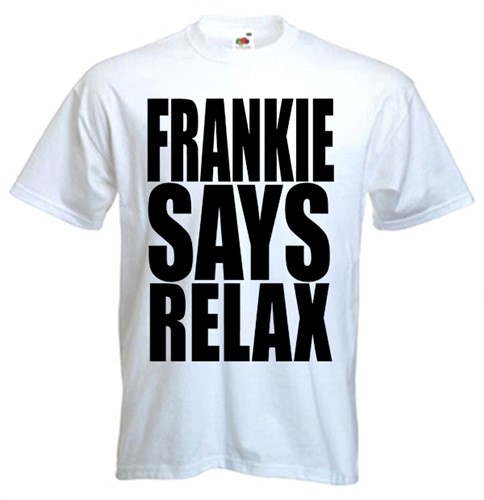 The Frankie Goes To Hollywood song, Relax, is easily argued as the British dance group's claim to fame and so too are the promotional tees printed with the words, "Frankie Says Relax." Whether this t-shirt is nothing more than a simple reference to the song or if there is something much more allusive to it is arguable, but it can't be denied that this was the shirt to own in the mid-80s.
18. Barack Obama - Hope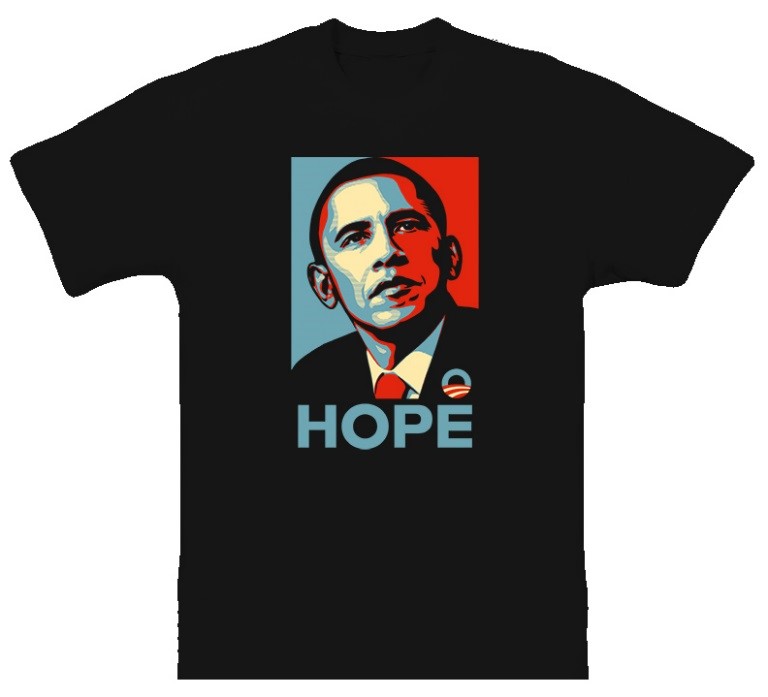 If a single image stands out from the political elections of the 21st century, it's the campaign poster for Barack Obama from 2008. Evocative and powerful, the poster immediately made its way to T-shirts and is one of the only political promotional tees to be burned into the memory or nearly every American. Whether you love it or you hate it, you recognize it.
19. Farrah Fawcett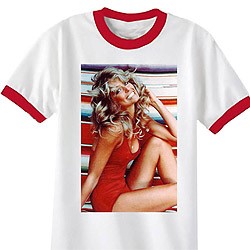 Farrah Fawcett was the first non-musician celebrity to end up on a t-shirt and perhaps the only pin-up girl to end up on a tee that didn't wind up looking completely creepy and weird when worn. That's because more than just a pretty girl, she embodies the 70s era and the fresh, wholesome, glowing look that was on trend at the time. People still wear this t-shirt, not just in homage to Farrah, but in homage to 70s style in general.
20. Vote for Pedro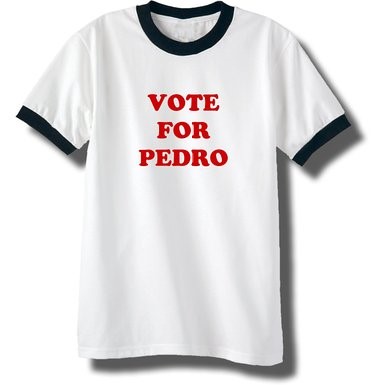 This particular t-shirt was nothing more than one of the many costumes worn in the hit 2004 comedy, Napoleon Dynamite. However, by the time the popular film went to DVD, it seemed like almost every fan had his or her own. Soon to follow was a slew of copycat designs with the identical, "Vote for…" printing that is still used to this day.
21. Ramones
The Ramones is perhaps the most influential band in punk rock history and its iconic logo is one of the most pervasive in music history. There's no denying this promotional t-shirt a place on a list of the most iconic ever created.
22. Keep Calm and Carry On - The Queen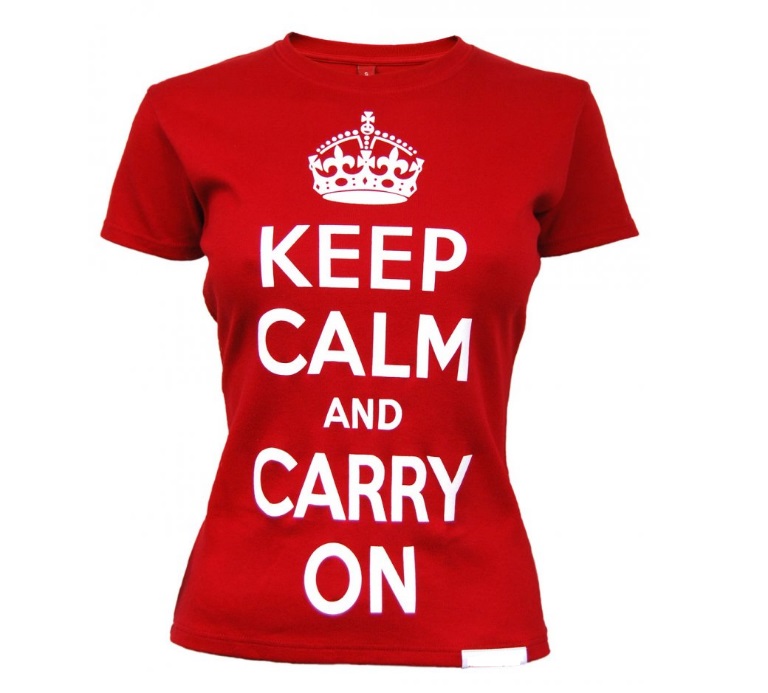 As a way of promoting and encouraging British morale, this design showing the Queen's famous words, stacked below a crown was created in 1939 but never majorly exposed to the public until 2000. Since then it's been seen virtually everywhere either in its original form or used as a way to promote almost every type of ideal you can imagine.
23. Grateful Dead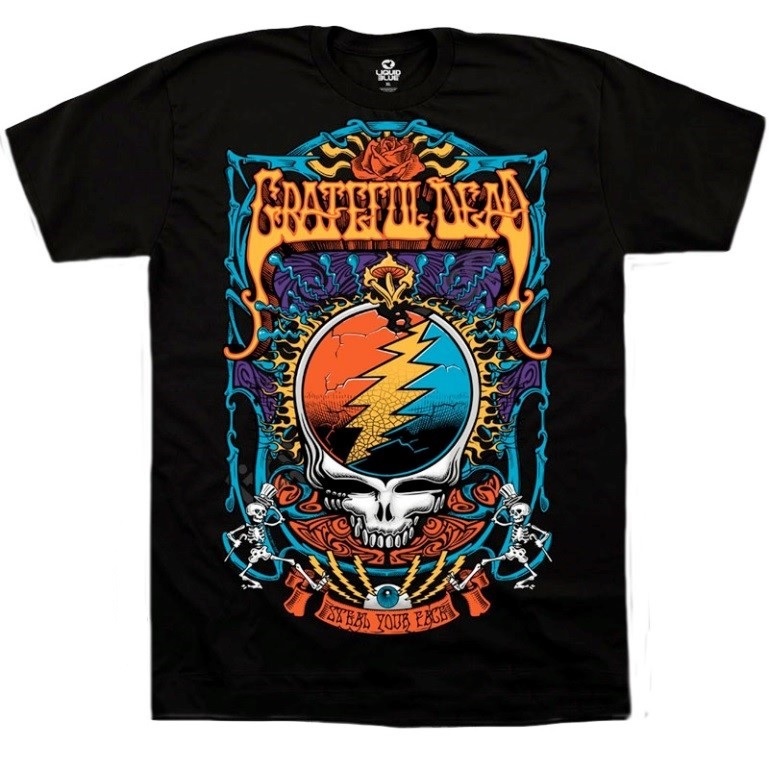 With the band allowing fans to sell their own unofficial t-shirts at shows worldwide – just as long as they used the official logo – Grateful Dead t-shirts have been mass produced on a grand scale. Not only are fans acting as walking billboards by wearing these shirts, but they are also doing their part to promote the band themselves by selling their own versions of the iconic promotional tees.
24. Adidas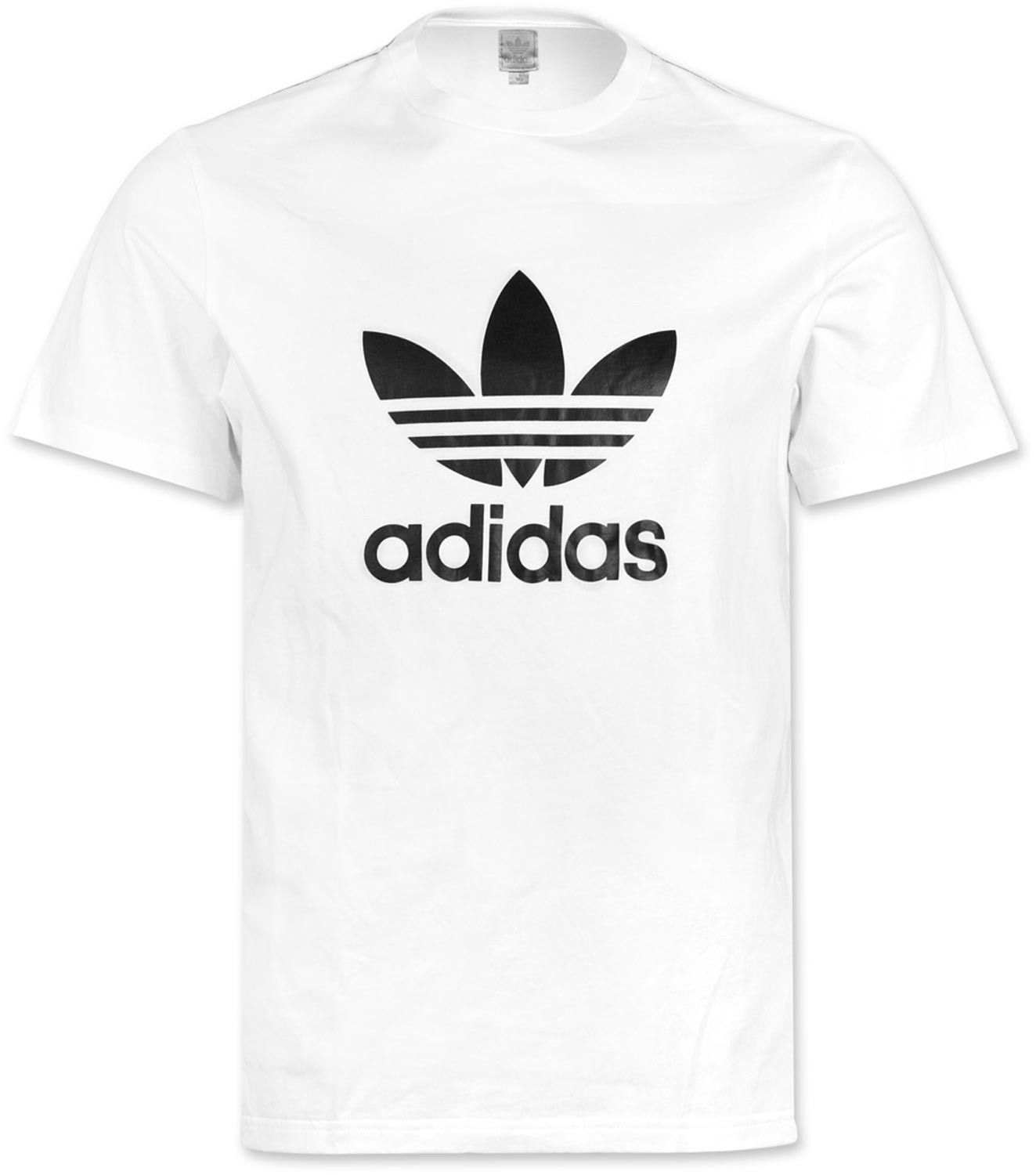 Just as iconic as the triple-striped, shell-top sneakers that only Adidas produces are the 3 leaf logo t-shirts. Seen as cool and sporty with plenty vintage appeal, these tees do more than simply help the global brand promote themselves, they help street style stars and fashion bloggers show off their own style savvy as well.
25. Abbey Road - The Beatles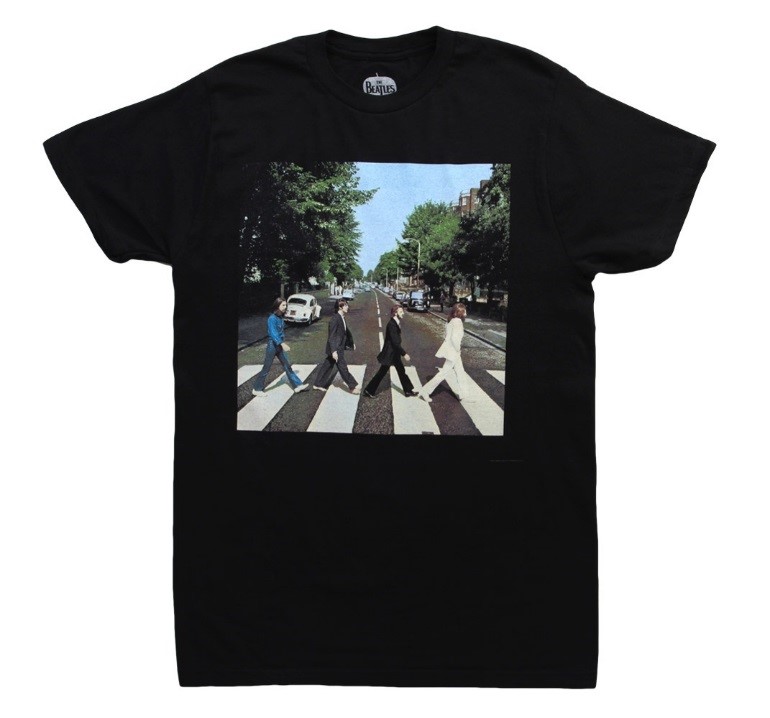 This is undeniably one of the most celebrated photographs in musical history, so it must have been a no-brainer when someone decided to place the image on a t-shirt. The Abbey Road album cover is also one of the most copied images in history with new versions of this t-shirt, including characters from The Family Guy, Star Wars, The Hobbit and even zombies, constantly cropping up and selling like hotcakes in stores and online.